White Oak is a dense hardwood with a white to cream to light brown color. White Oak is very durable, exhibits high shock resistance and finishes well. The hardness of the wood is rated at 1360 (per the Janka hardness test). The grains of White Oak tend to be longer than Red Oak, which makes the species prized for construction of "Mission" style furniture and woodwork. The species stains well, although contact with metal will result in a dark blemish in the wood. White Oak trees are naturally knotty, but the wood can be sorted to obtain "Select" grade wood, which is mostly clear of knots. In addition to the normal Flat cut, White Oak can be cut with a Rift cut, a Quarter cut (or a combination of Rift and Quarter cuts).
Quarter-Sawn White Oak is produced by first quartering the log and then sawing it perpendicular to the growth rings. All of the boards are thus cut of radial grain, with the growth rings positioned at between 60- and 90-degree angles to the face of the board. The Quarter-Sawn cut splits the medullary ray of the wood, causing a beautiful plumed or flared appearance referred to as "rays" or "flecks," often appearing shiny or reflective.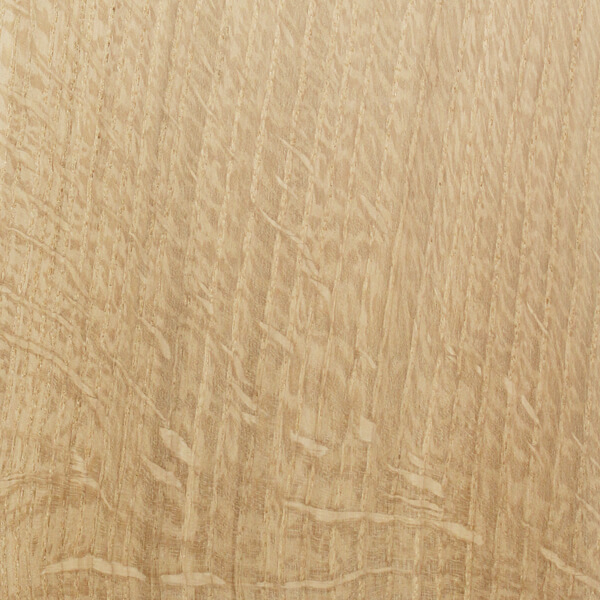 Rift-Sawn White Oak is similar to Quarter-Sawn, but with the angle of the cut changed slightly so that fewer saw cuts are parallel to the medullary rays, which are responsible for the flake effect. This positions the growth rings between 30- and 60-degree angles to the face of the board. Thus Rift-Sawn lumber accentuates the vertical grain and minimizes the flake common in Quarter-Sawn. Rift-Sawn lumber produces an almost straight grain with practically no flake figure.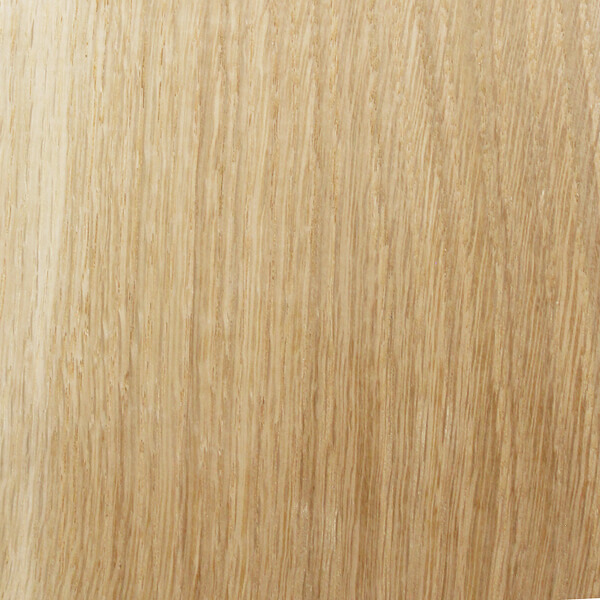 Contact Sun Mountain at 888.786.6861 or sales@sunmountaindoor.com for more information, or to request a free, no-obligation quote.