The right doors are a key element in achieving continuity in your home's design style, and a beautiful arched wood door may be exactly the right thing to accentuate your style. Arched doors are a defining feature of Tuscan, Mediterranean, French Country, and Mission Revival architecture—the Old World styles that incorporate stone, stucco, tile, terra cotta, and wrought iron materials and elements.
The top of a True Arch door forms a perfect 180-degree radius, and the door is fitted into a corresponding arched frame.
When True Arch doors are made in a pair, the arc extends across both doors. A pair of arched doors can be particularly effective in an entry system by establishing a memorable first impression, or may create drama and elegance within an interior space.
A True Arch effect can also be achieved with a Top Rail True Arch door. While the top of the door is flat, fitting into a square opening, the bottom portion of the top rail forms the 180-degree radius.
Top Rail True Arch doors are also available as pairs, and are effective in creating significance in both interior and exterior settings.
Similar to the True Arch, a Flat Arch door's top incorporates an arch that is less than a semi circle (sometimes referred to as a Segmental Arch). Like the True Arch, a Flat Arch door's top may be arched, or flat with the arch formed on the bottom of the door's top rail. Flat Arch doors are a popular choice in many design motifs, especially French Country and Rustic.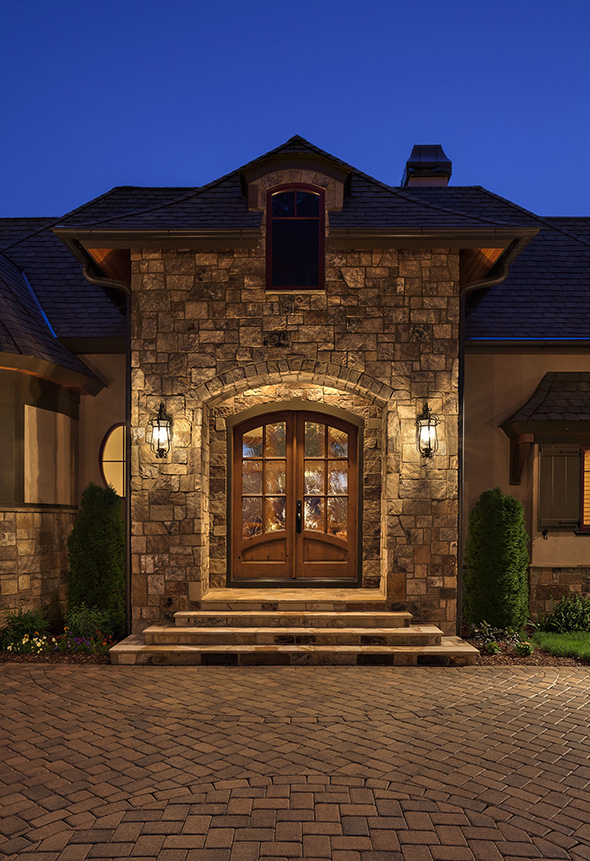 Sun Mountain builds many different types of arched doors. Contact us today to see how our arched doors may meet your unique design needs. 888-786-6861.